An triú húrscéal grafach le Colmán Ó Raghallaigh. Bhuaigh an chéad dhá leabhar sa tsraith duaiseana Bisto i 2002 agus 2003 faoi seach.
"Feicim contúirt mhór thar sáile chugainn... Fillfidh an sclábhaí." Sin an tuar a dhéanann Lochrú, an draoi, don Ardrí agus lucht a chúirte. Ach ma fhilleann, an mbeidh fórsaí an áibhirseora in ann a mhisean a chur ó mhaith? Nó an dtig leis dul i ngleic leis na draoithe agus an seanréimeas a chloí? An dara cuid de scéal eipiciúil Phádraic, é lán d'aicsin agus teannais.
"I see great danger coming… the slave shall return." This is the chilling prediction of Lochrú the Druid, to the High King and his courtiers. But if he does return, will the powers of darkness be able to prevent his mission? Or can he overcome the druids and the old order? The second part of the epic tale of Patrick, full of action and spine-tingling tension.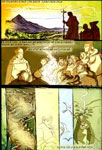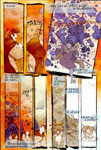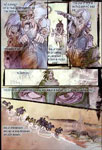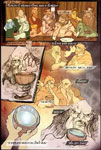 | | |
| --- | --- |
| Údar / Author: | Colmán O Raghallaigh |
| Maisitheoir / Illustrator: | Tomm Moore |
| Dathadóir / Colourist: | The Cartoon Saloon |
| Litreoir / Lettering: | Tomm Moore |
| ISBN: | 1 8999 22 21 0 |
| Foil. / Publ.: | 2003 |
| Praghas / Price: | €12.00 |
| 44 lch. / pp: | Lándaite / Full Colour |
| English Translation: | Click here |